If money is no object and luxury is what you're looking for then no look no further. We have handpicked five of the most luxurious and beautiful hotels in South Africa.
Angsana Spa Vineyard Hotel, Cape Town
Set in the heart of the picturesque Cape Town, the Angsana Spa Vineyard Hotel is a must visit. The Vineyard Hotel has won awards in the World Luxury Spa Awards for 2013, 2012 and 2011. It's not surprising due to its prime location surrounded by the glorious Table Mountain, Kirstenbosch National Botanical Gardens and Liesbeeck River. In total the hotel hosts 207 rooms, all with en-suite bathrooms and a separate shower with air conditioning, free wifi, a mini bar, and a flat screen television, and not to mention every room hosts a fantastic view of the stunning surroundings. There are also a number of different restaurants on site such as 'the square restaurant' or 'myoga restaurant' so you can take your pick of the vast range of cuisines cooked by award winning chefs.
The Table Bay at the Waterfront, Cape Town
The Table Bay Hotel is located just five minutes from the centre of Cape Town right on the waterfront, right between the gorgeous Robben Island and Table mountain with the breeze of the Atlantic ocean to ease the heat. The V&A waterfront hosts fabulous bars, restaurants, bars and nightclubs, and it is close by to the Modern Victoria Wharf Shopping Mall so there is something for everyone. There are plenty of nearby beaches nearby but if you'd prefer to stay at the resort there is always the hotel's salt-water swimming pool or various restaurants for fine dining. The Table Bay also hosts a fitness centre, a spa facility and beautiful guestrooms with a list of amenities such as free wifi and en-suite bathrooms.
InterContinental Johannesburg Sandton Towers, Johannesburg
This exclusive hotel is right in the centre of Sandton. Sandton City is close by, South Africa's famous shopping centre. Sandton is a famous business and residential area and it is perfect for those that enjoy golfing, as some of South Africa's premier golf courses are just a short journey away. There are many theatres and museums nearby along with plenty of African and Portuguese restaurants for those that have a passion for fine dining both on site and off. There are other fantastic locations and sites to see such as Gold Reef city, Kruger National Park and Nelson Mandela's old home. The hotel itself has a variety of rooms to choose from with stunning views, a fitness centre, wireless internet, a number of restaurants and a business centre and meeting space.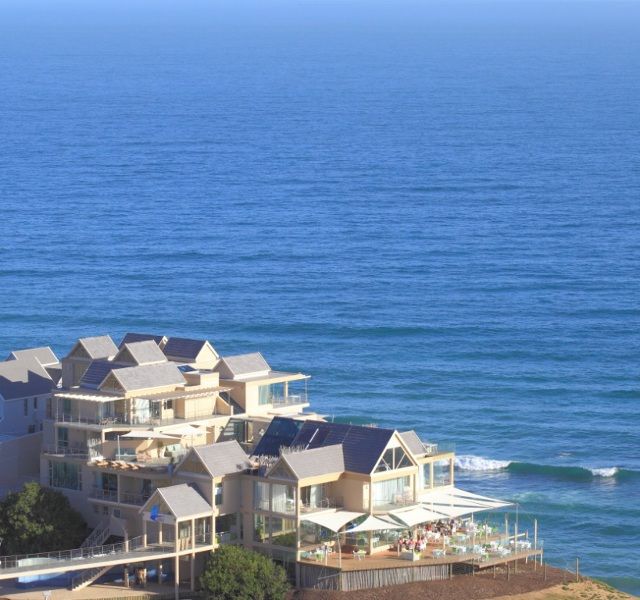 Views Boutique Hotel and Spa, Wilderness, South Africa
Located in Wilderness, in the centre of South Africa's Garden route, the Views Boutique Hotel and Spa close to the Indian Ocean. There are plenty of nearby towns to visit with plenty of activities to explore, such as scuba sites, golf courses, horse riding, mountain bike trails and stunning beaches with dolphins and whales that are a regular sight to be seen. The hotel has a five star gym and spa and Sails, a modern family fine dining restaurant has a variety of dishes. Whilst staying at the hotel you can pop down to the beach just below the hotel, or visit the roof top pool and cocktail bar. If you would prefer to relax indoors, there is always the media room, library room or sea-view lounge. The Views Boutique Hotel and Spa has something for everybody.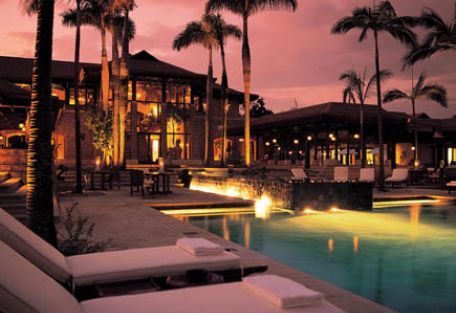 Fairmont Zimbali Lodge, Zimbali, KwaZulu-Natal North Coast, South Africa
The Fairmont Zimbali Lodge is located on the North Coast of South Africa on the KwaZulu-Natal's Dolphin Coast. It boasts miles of paradise with its many beaches and clear blue water, with a vast array of nature close by. This five star hotel has many pathways and wooden decks to view the spring water lakes and wildlife, as well as being located on a golden beach and overlooking the Indian Ocean. However the serene hotel also has activities such as scuba diving, hunting and fishing and dolphin adventures. As well as the fabulous rooms with their many facilities, are on site benefits perfect for a range of guests. The Fairmont Zimbali Lodge has child programs, tennis courts, a spa, swimming pool and fine dining just to name a few, making this resort adaptable, whether it be a relaxing holiday you desire or an active adventure.
Image sources: 1 / 2 / 3 / 4 / 5