Chapman's Peak Drive
Chapman's Peak Drive is a spectacular sight and an absolute must-see during your time in South Africa. It curves around into the mountainside between Noordhoek and Hout Bay, with many photographic opportunities and spots for those that enjoy hiking or mountain bike riding. This marine pass is a popular tourist location to whale watch and, with views of the Atlantic Ocean, it's one that cannot be missed. Chapman's Peak Drive is also perfect to see the scenery of South Africa's Cape Town, with the Atlantic Ocean just below and the surrounding mountains. If you would prefer to just relax and enjoy the view, then there are many picnic locations along Chapman's Peak Drive where holidaymakers can sit and feel the breeze of the ocean.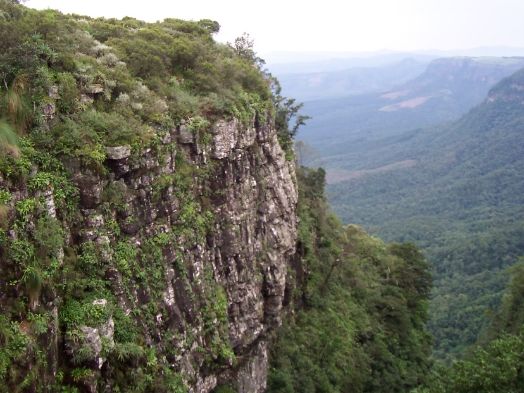 God's Window, Mpumalanga
God's Window is the perfect location to stop at en route to South Africa's famous Kruger National Park, and is situated on the Drakensberg escarpment in Mpumalanga. To understand the title of this scenic location, all it takes is one look down at the ocean - canyons, forests and waterfalls, and the stunning view of the Mpumalanga Lowveld, South Africa's wildlife hotspot. This is the perfect place to see the game reserves and wildlife, from African elephants and rhinos, to wildebeests and zebra. There are also many nearby mountain bike tracks, horse riding, hiking and walks for tourists to explore. Plenty of nearby accommodation near to God's Window make it easy and accessible for those that are visiting. God's Window hosts panoramic views and fabulous scenes that makes it a must visit whilst on a trip to South Africa.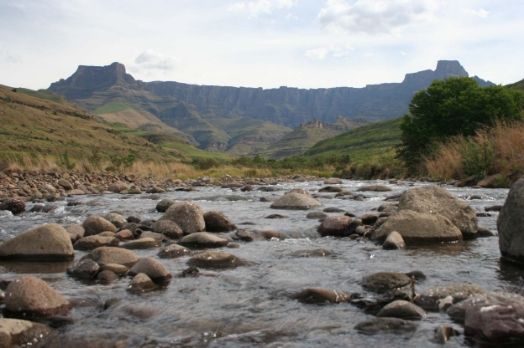 Amphitheatre, Drakensberg
The Ampitheatre is part of the northern Drakensberg of South Africa, and while it may be a three hour trek to the top, the unbelievable views will certainly be a well deserved reward. The amphitheatre is known for being one of the largest cliff faces in the world, with views of both Tugela Falls and the Beacon Buttress Gully. Hikes start from the Royal Natal National Park and when you get to the top the view is both spectacular and unique. Around the 'Amphitheatre rim' at sunrise the lower area of the cliff is ensconced with clouds. The scenery and location of the Ampitheatre is one that can only be described as surreal.