Known as the 'Friendly City', Port Elizabeth (or 'PE' as the locals call it) is a top destination for tourists and South Africans alike. The laidback vibe makes it the ideal place for a relaxing trip, and while visiting you will need to know where is best to grab a bite to eat. We've used our own local knowledge and asked our followers on Twitter to recommend their favourite places too, to give you a comprehensive run down of the best places to eat in Port Elizabeth.
If you head down the beachfront then there are lots of places where you can eat great meals while also enjoying the stunningly picturesque views of the coast and ocean.
The Coachman on the Bay is a fine dining experience that has been popular with sports personalities and celebrities for years. The restaurateurs, George and Dawn Castis are renowned for the unique, distinct flavours and the irresistible dishes that they serve up. The beautiful views available at Blue Waters' Café make it a favourite with both locals and tourists, and with a menu ranging from light lunchtime meals to seafood and steaks, it's a popular place all throughout the day.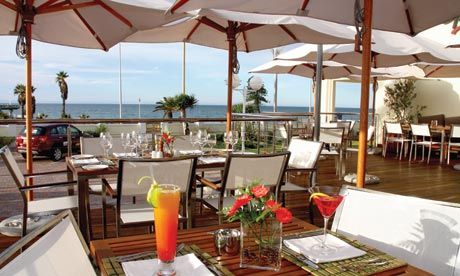 The coastal road of Marine Drive has a number of dining hot spots on it, so is always worth a stroll down. Ginger in particular is praised for its great atmosphere and accommodating staff. It is on the pricey side, but the fusion menu means that there is something to suit everyone's taste.
If you have a craving for some sushi, then Fushin near St George's Park in Central PE is undoubtedly the place to go. The establishment receives only the best reviews and satisfies customers each and every day. You can either eat inside the tastefully decorated restaurant, or enjoy dining al fresco where you can soak up the atmosphere of the charming Stanley Street. Seafood lovers will also the Port Elizabeth branch of Cape Town Fish Market, which serves a great mix of both South African and Japanese dishes. The staff is friendly, and the décor is both stylish but informal for a relaxed dining experience.
For those with a taste for Thai, Natti's Thai Kitchen is a wonderful dining experience. Located by St George's Park, you can dine outside next to the restaurants beautiful coi pond. This restaurant is also a 'bring your own bottle' establishment, so you can enjoy a couple of glasses of wine with your meal, while keeping the costs down!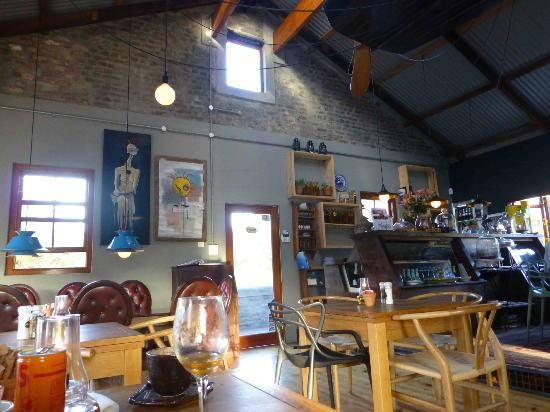 One of our Twitter followers kindly recommended the Friendly Stranger as a must-visit. A fairly new place, its attracting locals and tourists alike with its laidback atmosphere and delicious cakes, coffees and teas. Be sure to go on a Wednesday or Thursday when there's live music!
Think we're missing somewhere? Feel free to share with us your favourite places to eat in Port Elizabeth!